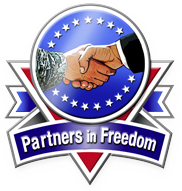 Become a Partner in Freedom
If We Don't Stand Up For Sheppard, Who Will?
We recognize the importance of Sheppard Air Force Base to our community and to the overall mission of the United States Air Force. We want Sheppard AFB to continue to be a vital part of our community. Your support for Sheppard is crucial!
Partners in Freedom
Partners in Freedom is a business/corporate support program of Sheppard Military Affairs Committee (SMAC). Simply stated, without the funding provided through Partners in Freedom, SMAC could not exist. Sheppard Military Affairs Committee is a 501(c)(3) nonprofit organization, funded through public, business, and individual donations.
Partners in Freedom Donor Levels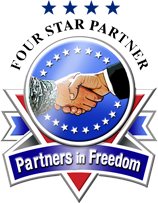 4 STAR: $5,000 ANNUALLY FOR THREE YEARS
Invitations (for 4) to select SMAC VIP Events Business name/logo displayed on signage at SMAC events
4 Star "Partner Recognition" logo for use in advertising Membership certificate and decal Business name/logo on SMAC website Quarterly email updates and news Invitations (for 4) to annual Partners in Freedom Event (4) Partners in Freedom lapel pins (4) Bronze SMAC collector coins
---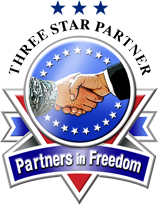 3 STAR: $2,500 ANNUALLY FOR THREE YEARS
Invitations (for 2) to select SMAC VIP Events 3 Star "Partner Recognition" logo for use in your advertising
Membership certificate and decal Business name/logo on SMAC website Quarterly email updates and news
Invitations (for 2) to annual Partners in Freedom Event (2) Partners in Freedom lapel pins
---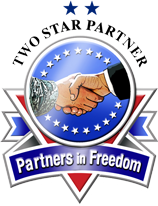 2 STAR: $1,000 ANNUALLY FOR THREE YEARS
Invitations (for 2) to select SMAC VIP Events 2 Star "Partner Recognition" logo for use in your advertising
Membership certificate and decal Business name/logo on SMAC website Quarterly email updates and news
Invitations (for 2) to annual Partners in Freedom Event (2) Partners in Freedom lapel pins
---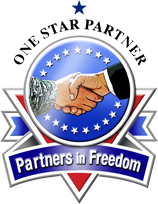 1 STAR: $500 ANNUALLY FOR THREE YEARS
1 Star "Partner Recognition" logo for use in your advertising Membership certificate and decal
Business name/logo on SMAC website Quarterly email updates and news Invitations (for 2) to annual Partners in Freedom Event (1) Partners in Freedom lapel pin
---